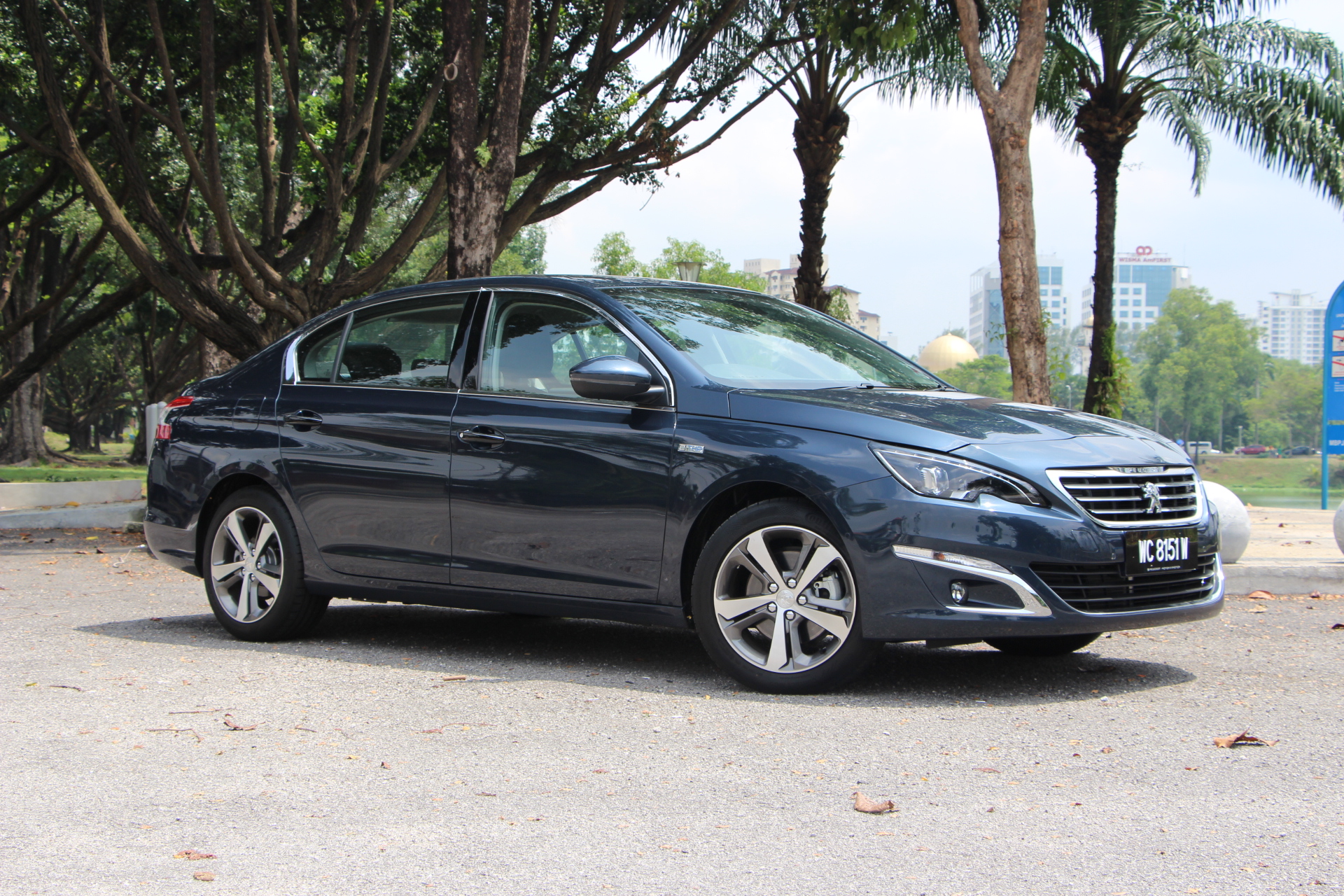 What do you look for in a car? If style with substance in high on your priority list, then the new Peugeot 408 e-THP really should be just as high on your list of cars to check out. Let's face it, in this price bracket, circa RM143k, there's a whole helluva lot out there that you can choose from other than this Pug, but let me tell you why it would be a grave injustice on your part to not have a look at this car if you're in the market…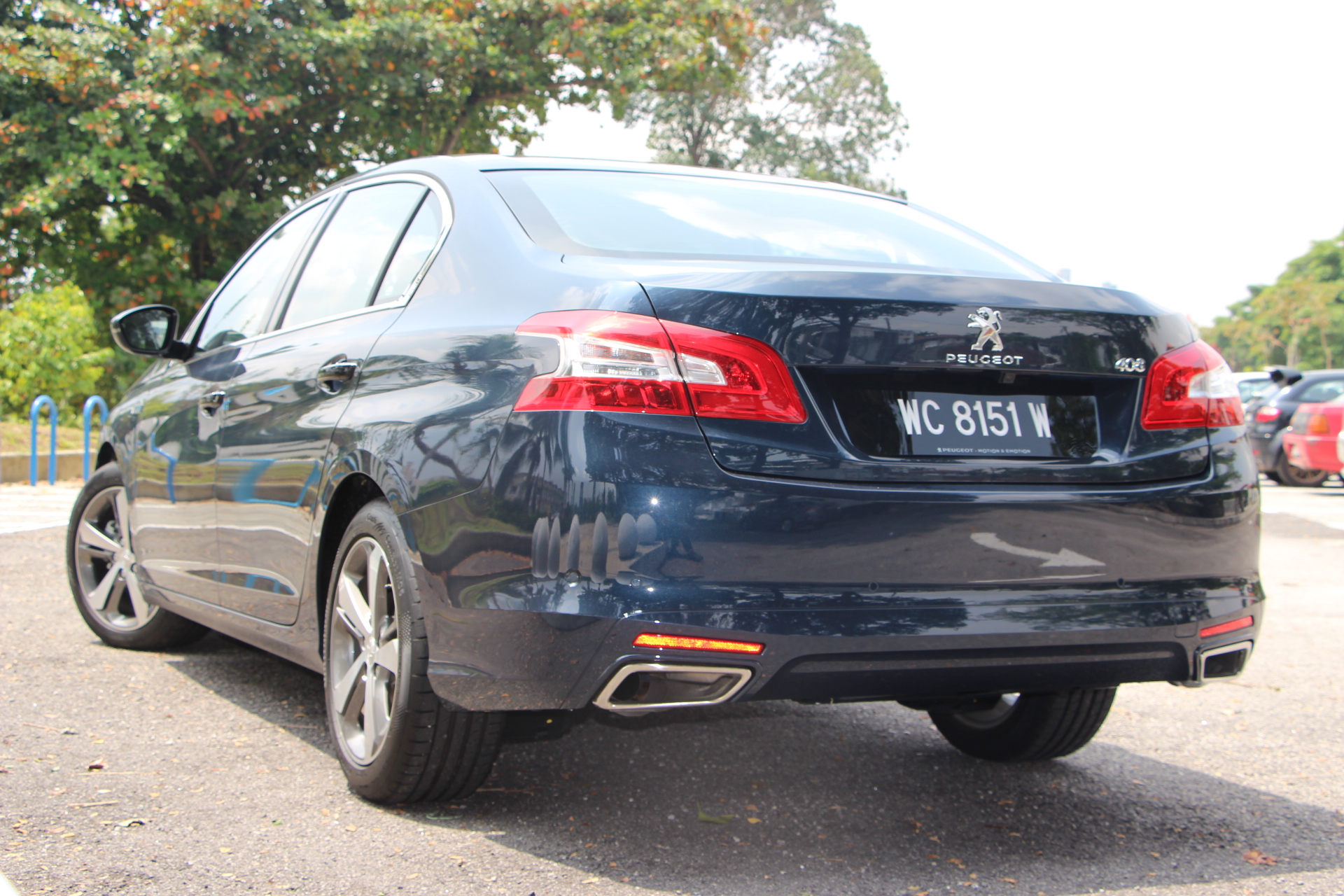 They say that you never get a second chance to make a first-impression, and maybe in that respect it was good that I only had the 408 e-THP for 24-hours for the purposes of this sponsored editorial. I crammed in as much drive-time as I could, and I have to say, this car doesn't disappoint in that department. Right-off the bat, and even during its launch in early June, the 408 looks very commanding. It's sleek and stylish, not overtly sporty, but more regal in nature. It's not a car for the "GTI" crowd that's for sure, not by a longshot, but it will definitely appeal to the ones seeking something far from that crowd, something a bit more 'grown-up' so to speak. That said, the 408 e-THP is by no means a slouch…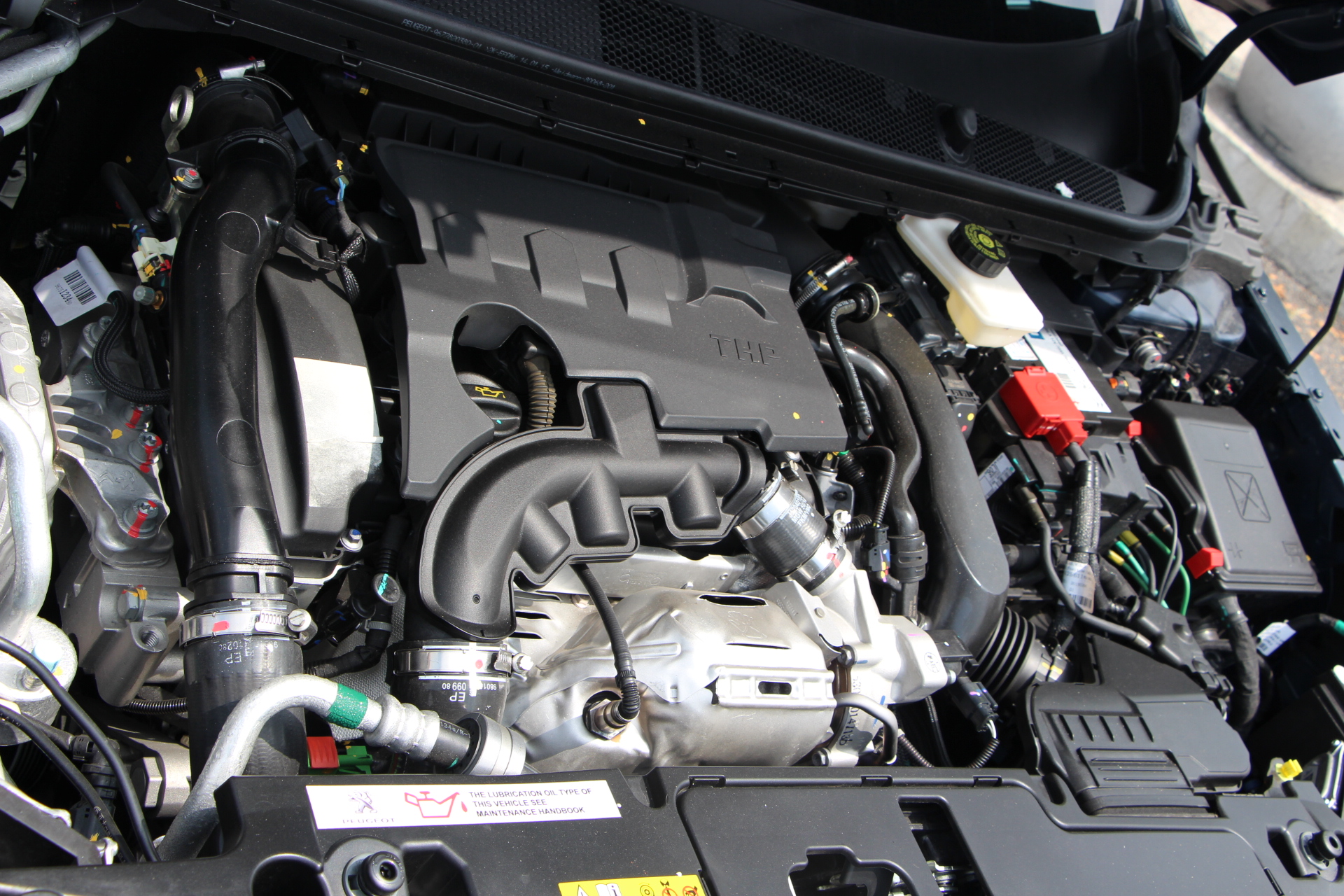 The front-wheel drive 408 e-THP is powered by a new high-pressure turbocharged 1.6-litre, DOHC 16-valve engine with variable-valve timing, that churns out 165bhp and 245Nm of torque, mated to a 'Quickshift' 6-speed automatic transmission. This allows the 408 to accelerate from 0 to 100kmh in a rapid 8.2sec, before reaching a top-speed of 215kmh. Driven more sedately the 408 returns an impressive combined fuel-consumption figure of just 6.5L/100km. With its 53-litre tank, this equates to about 800km for every full-tank of fuel.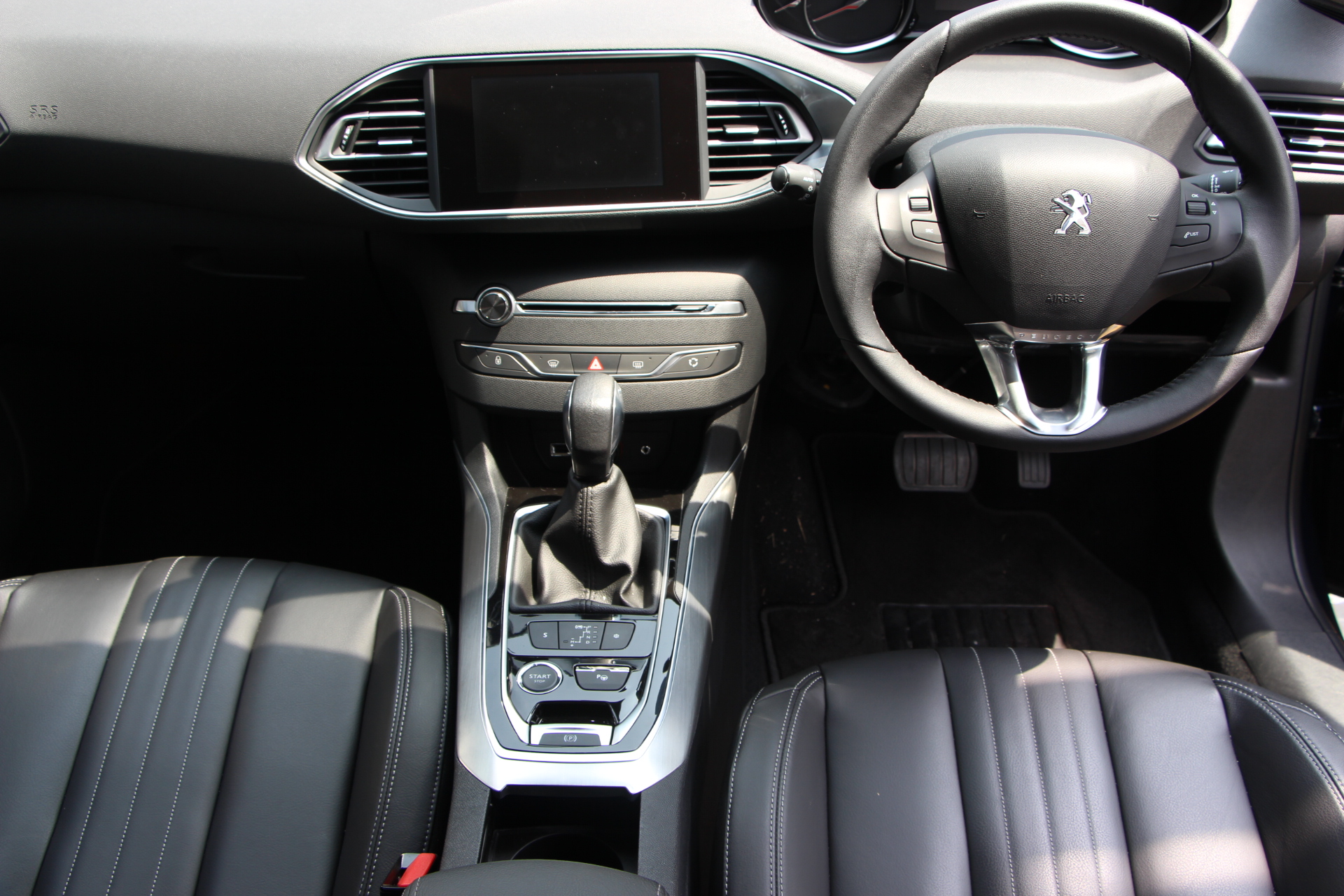 But as I said earlier, it's really not about the speed. Despite the fact that the 408 lays down the power very well, it's the way in which it does this that impresses the most. When tyre-noise is all that you can hear while cruising along at slightly more than the legal highway speed-limit (ahem), you just know this car has been engineered brilliantly. Not only is it solidly-built, it's a big car too, measuring in at 4750mm in length, 1550mm in width and 1488mm in height, with a 2730mm wheelbase.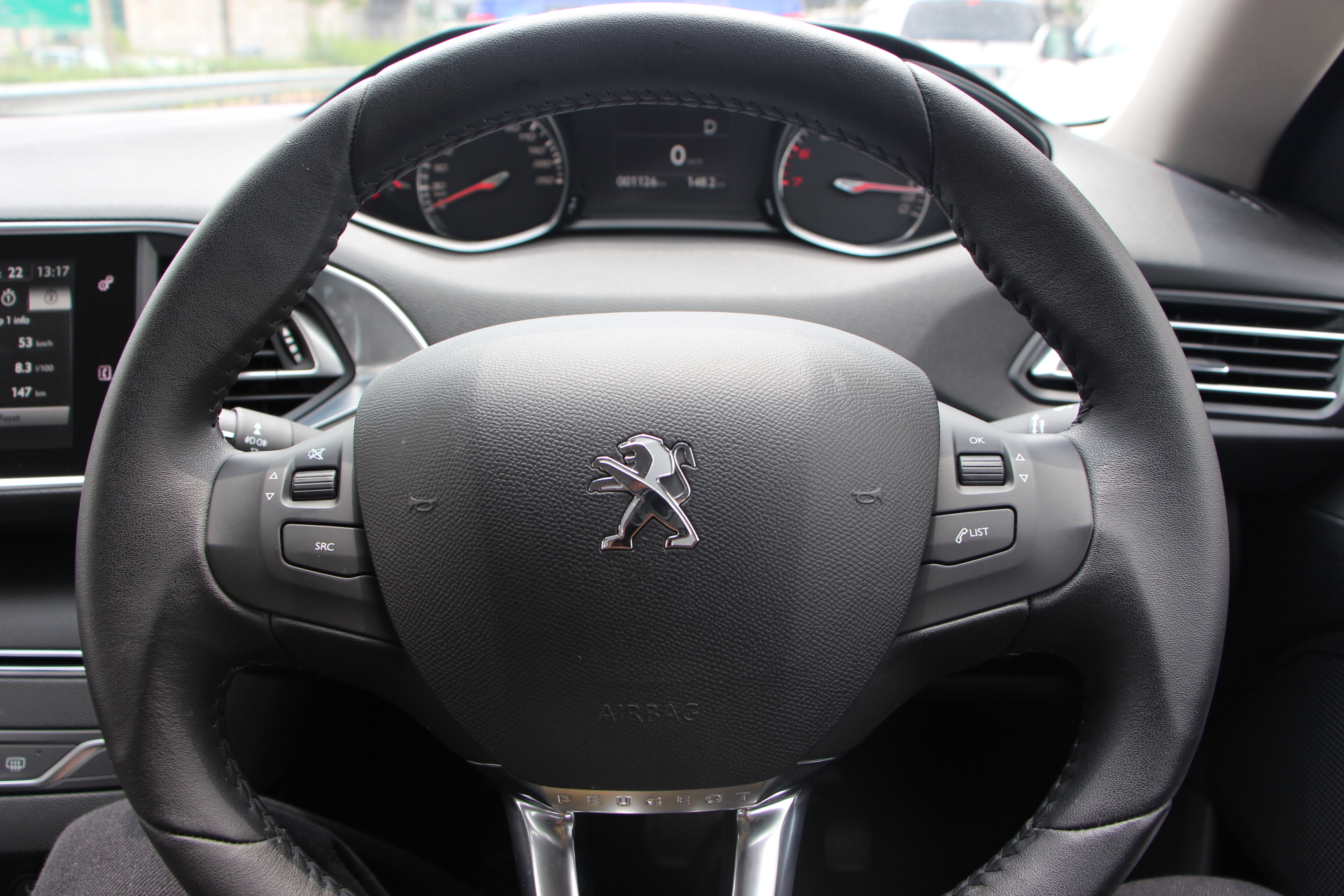 Over on the inside, the 408 e-THP is every bit as classy as the exterior exudes. Some may find the speed-sensitive compact steering-wheel a bit awkward at first, but you get used to it very quickly. A smaller steering-wheel also allows more of the gadgets and gizmos that come stock-standard with the car to be seen more clearly and used more easily.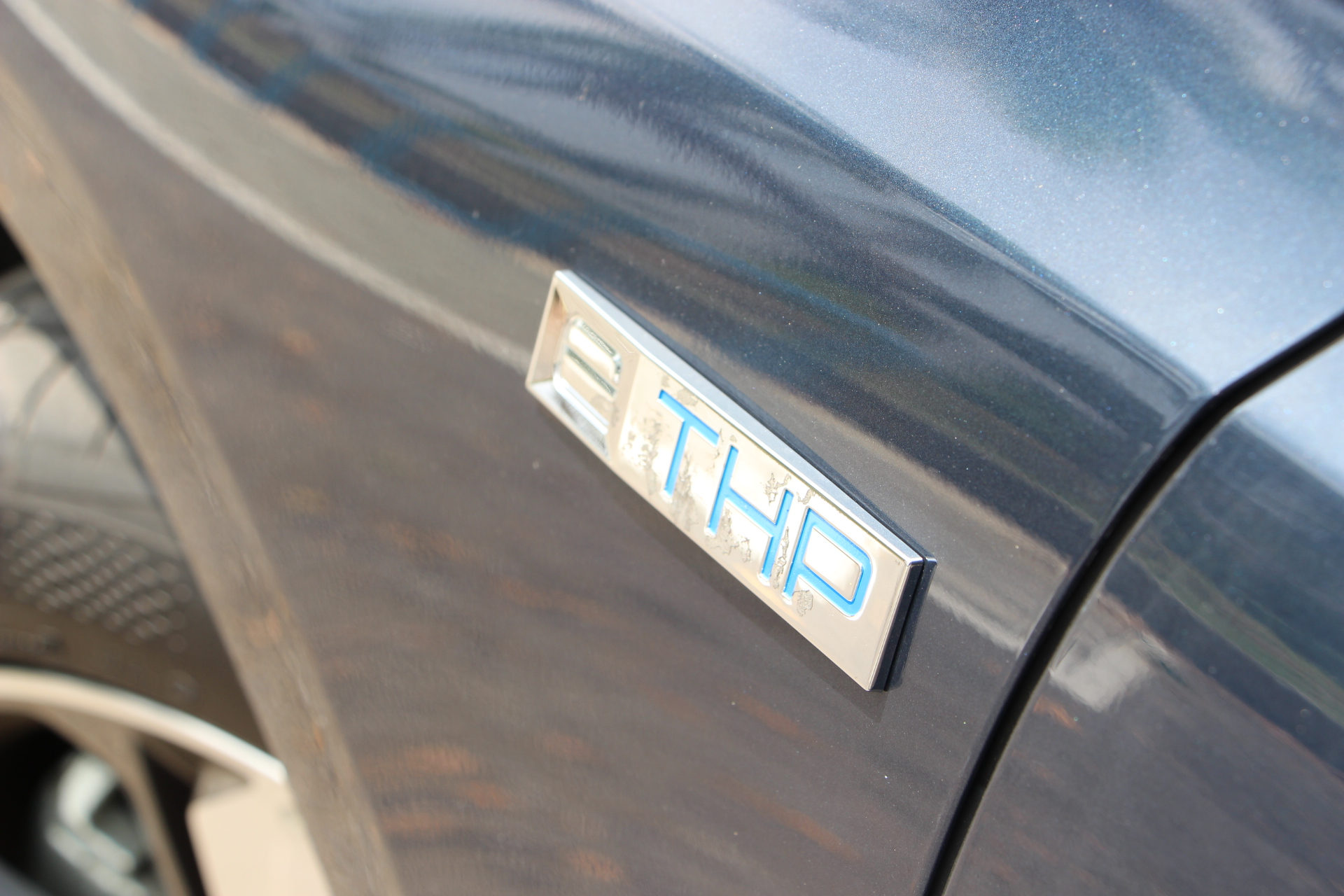 Speaking of upmarket features, in addition to the premium full-leather interior, the 408 is complemented by full LED headlights, Smart Park Assist II, Intelligent Keyless Entry + Push Button Start, Cruise Control, Auto Start/Stop (override possible), Electronic Parking Brake, Front & Rear Parking Sensors, Blind-Spot Information System in the wing-mirrors, 6 Airbags, ABS, ESP and Advanced Intelligent Traction Control.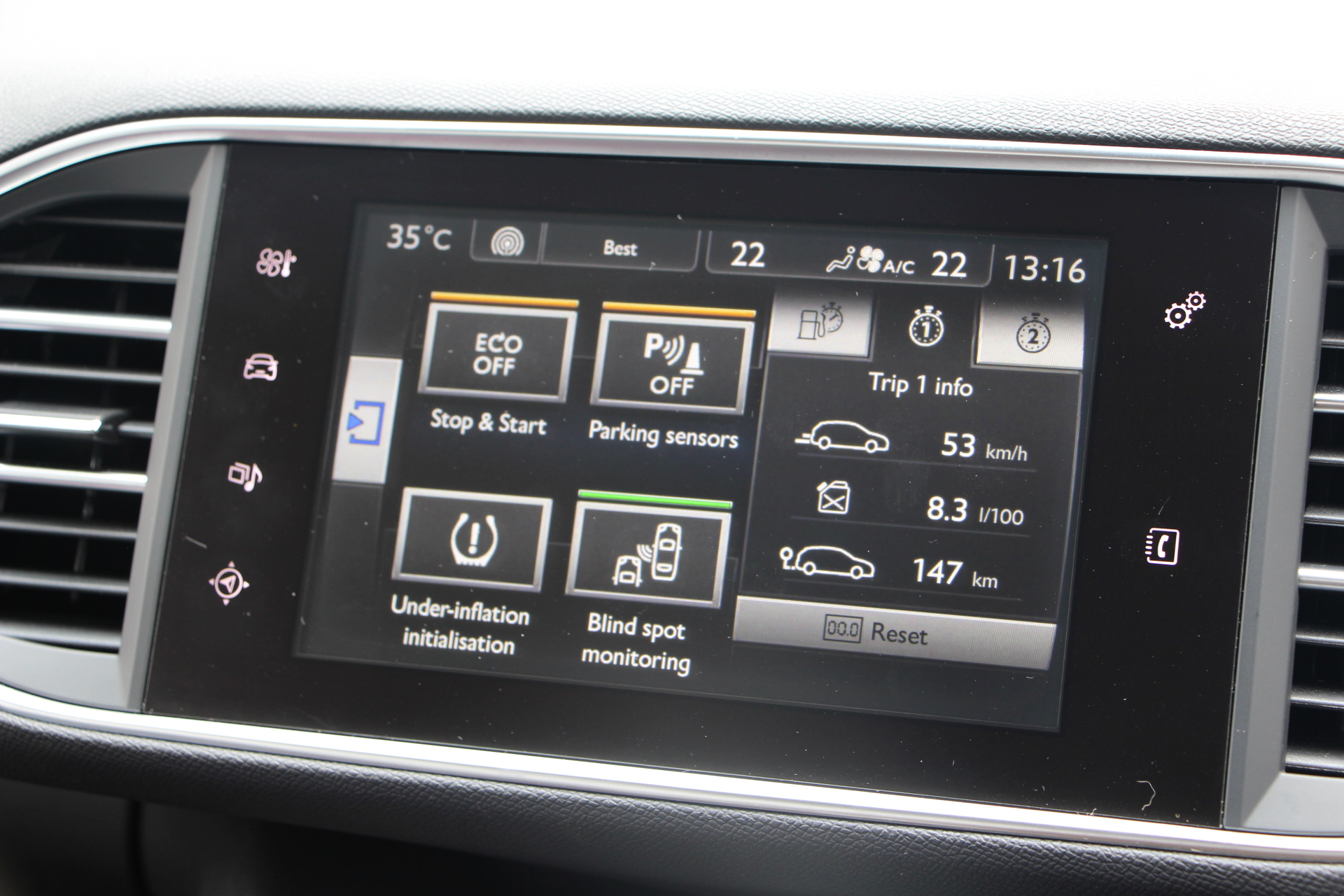 It's all cocooned in what Peugeot calls the Peugeot i-Cockpit, which they refer to as "a beautiful work of driver-focused art". A 9.7″ Multi-function Touchscreen with Navi takes care of things like climate-control, audio, trip computer, and vehicle settings, which even include a tyre-pressure monitoring system (above).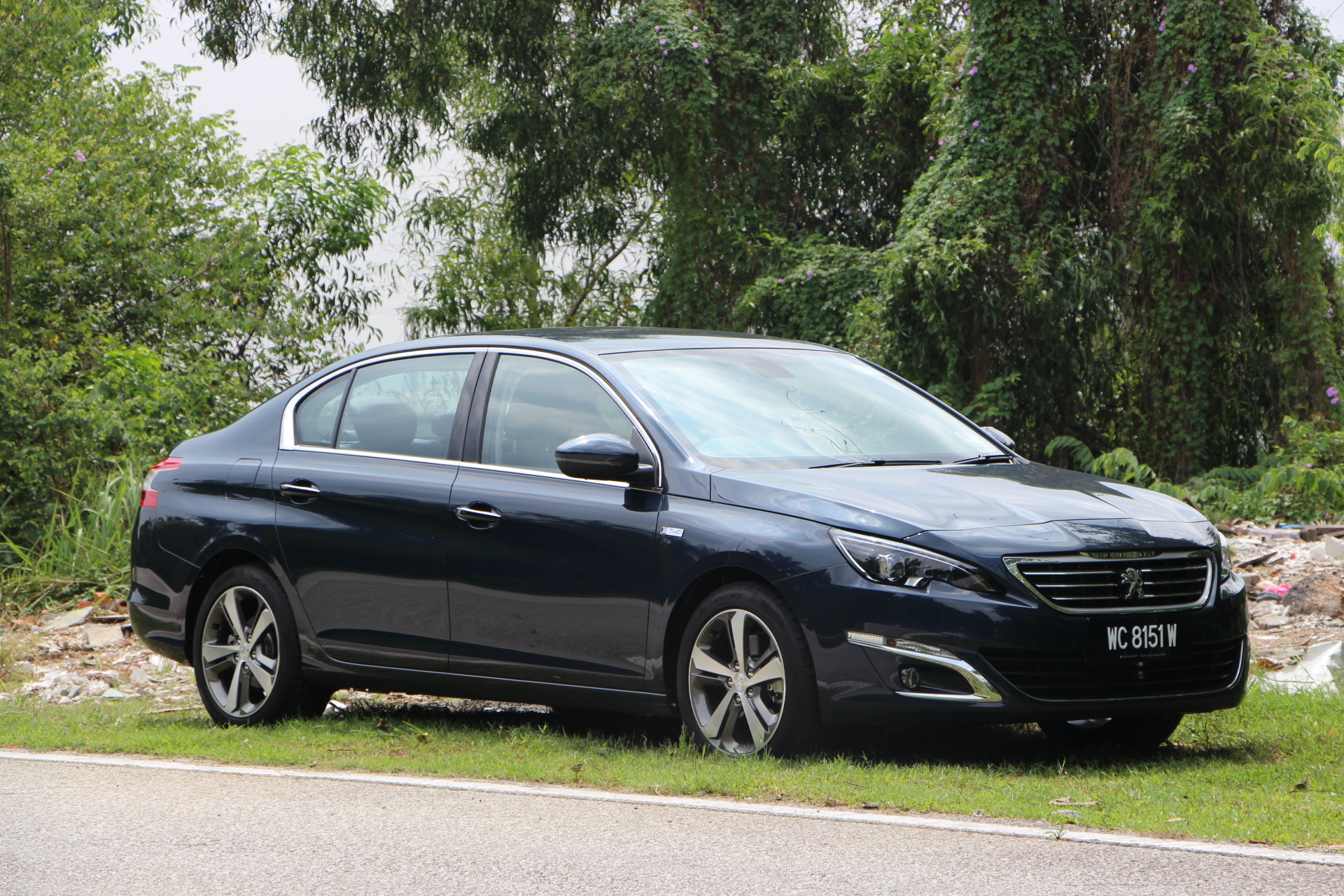 Back to the drive-time I had with the 408 e-THP, I realised that what makes the car so special is that it's a far cry from the norm, insofar as what's available from other makes in this bracket; and one very special thing about the 408 is that it's able to hold its own against far more established competition in this market segment. End of the day though, it's up to you. I've heard arguments about things like resale value and granted, continental cars in this segment rarely fare better than their Japanese counterparts as far as that's concerned, but ask yourself; who's the car for? You or the next owner?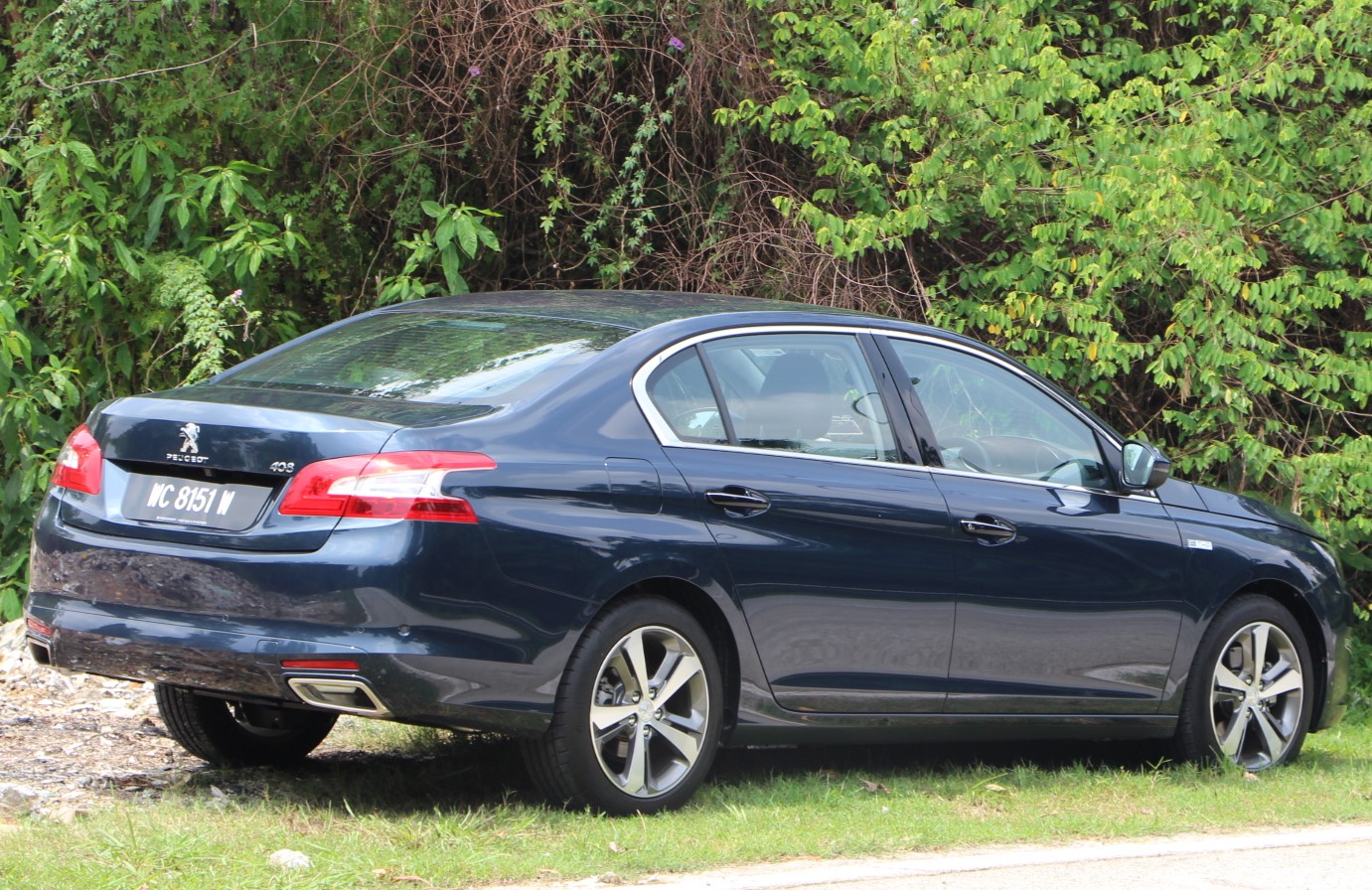 Besides if you're planning to only keep a new car a short time, you'd be foolish to buy anything new; do yourself a favour and stick to the used-car market. Taken as what it is though – an upmarket C-segment car – the Peugeot 408 e-THP really does belong on your short-list of cars to seriously consider, if you plan to enjoy the car you buy for years to come. Yes, it costs more than most cars in this class, but in this case, you really do get what you pay for.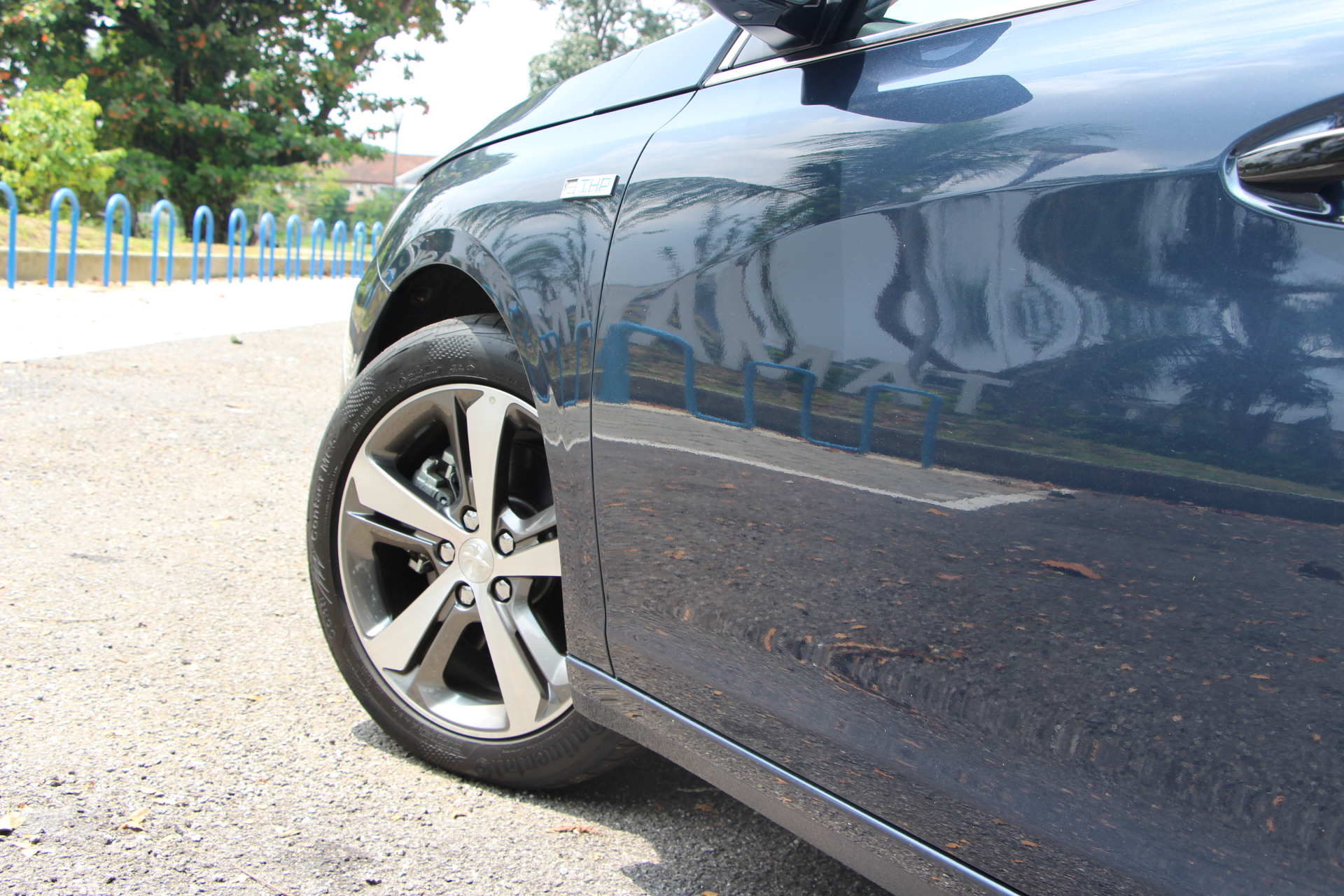 Despite a mere 24-hours with it, I have to say this car left a lasting positive impression, one that owners will undoubtedly get to relish for years to come. It's definitely a lifestyle-choice insofar as vehicle ownership is concerned, in a sea of other worthy contenders, the Peugeot 408 e-THP stands out as something quite unique. It's different for sure, but in the best way possible. – CW.