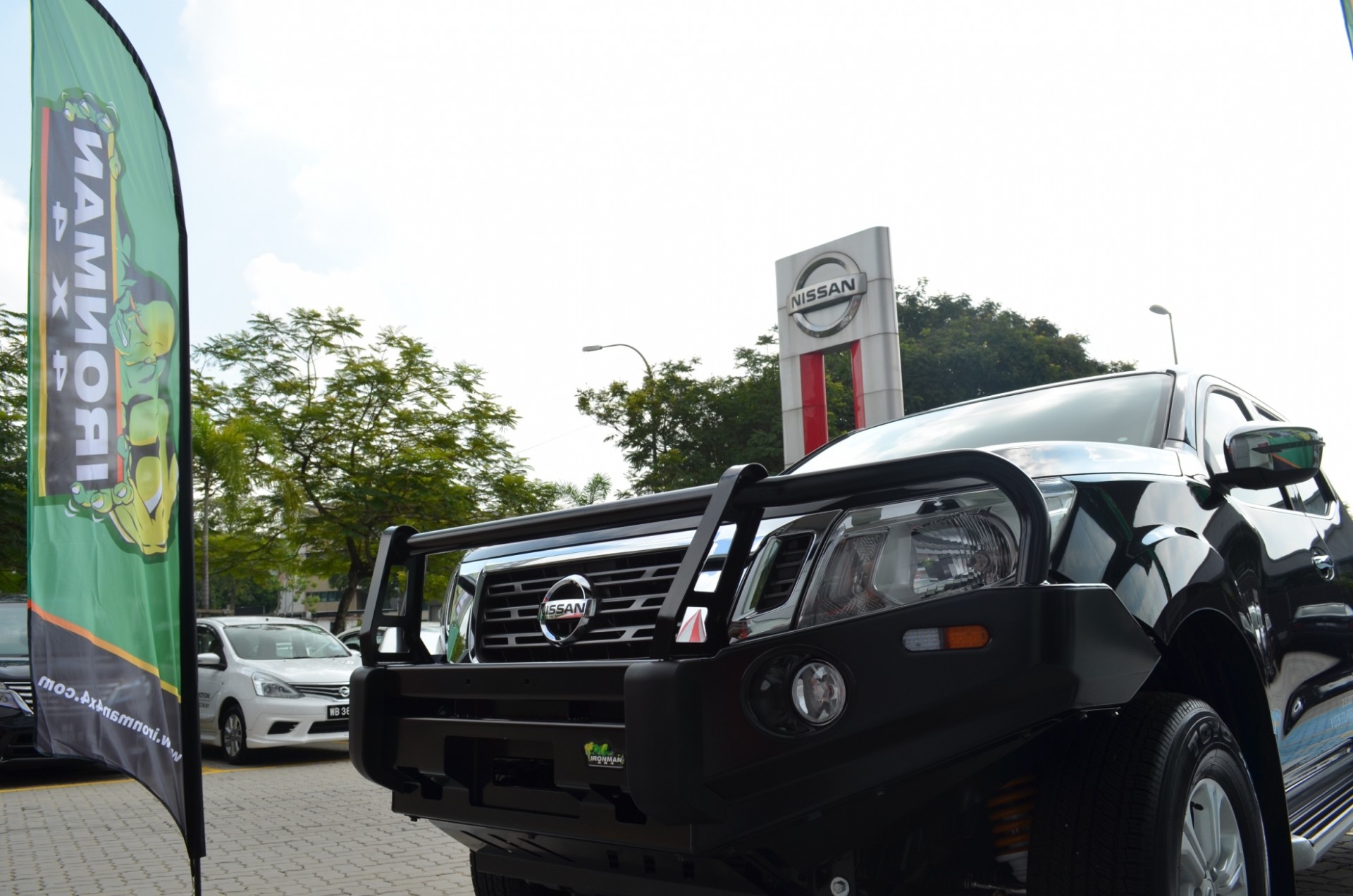 Rustcare Sdn Bhd, a subsidiary of Tan Chong Motor Holdings Berhad (TCMH), have recently been appointed as the exclusive distributor for the Ironman 4×4 accessories, allowing owners to enhance the safety, performance and lifestyle of their 4×4 vehicles, specifically, the Nissan NP300 Navara.
At the recent Nissan 4WD Carnival, Rustcare Sdn Bhd has introduced the 4×4 accessories in Malaysia and is sold by Edaran Tan Chong Motor Sdn Bhd (ETCM) and Tan Chong Ekspres Auto Servis Sdn Bhd (TCEAS).
For over 27 years, Ironman 4×4 have been manufacturing reliable and quality 4×4 accessories for the international market through Jacob Spring Works, a Melbourne based suspension parts manufacturer. In 1988, JSW launched Ironman 4×4 brand of springs and suspension parts in response to the increasing popularity of 4×4 vehicles.
Today, Ironman 4×4 is a leading Australian brand in 4×4 accessories, supplying for recreational users, fleet, mining vehicles, and to the defense industry to more than 160 countries around the world.
There are three (3) Ironman 4X4 Accessories Packages which are available – Challenger, Challenger Plus, and Adventure ranging from RM11,000 to RM22,000.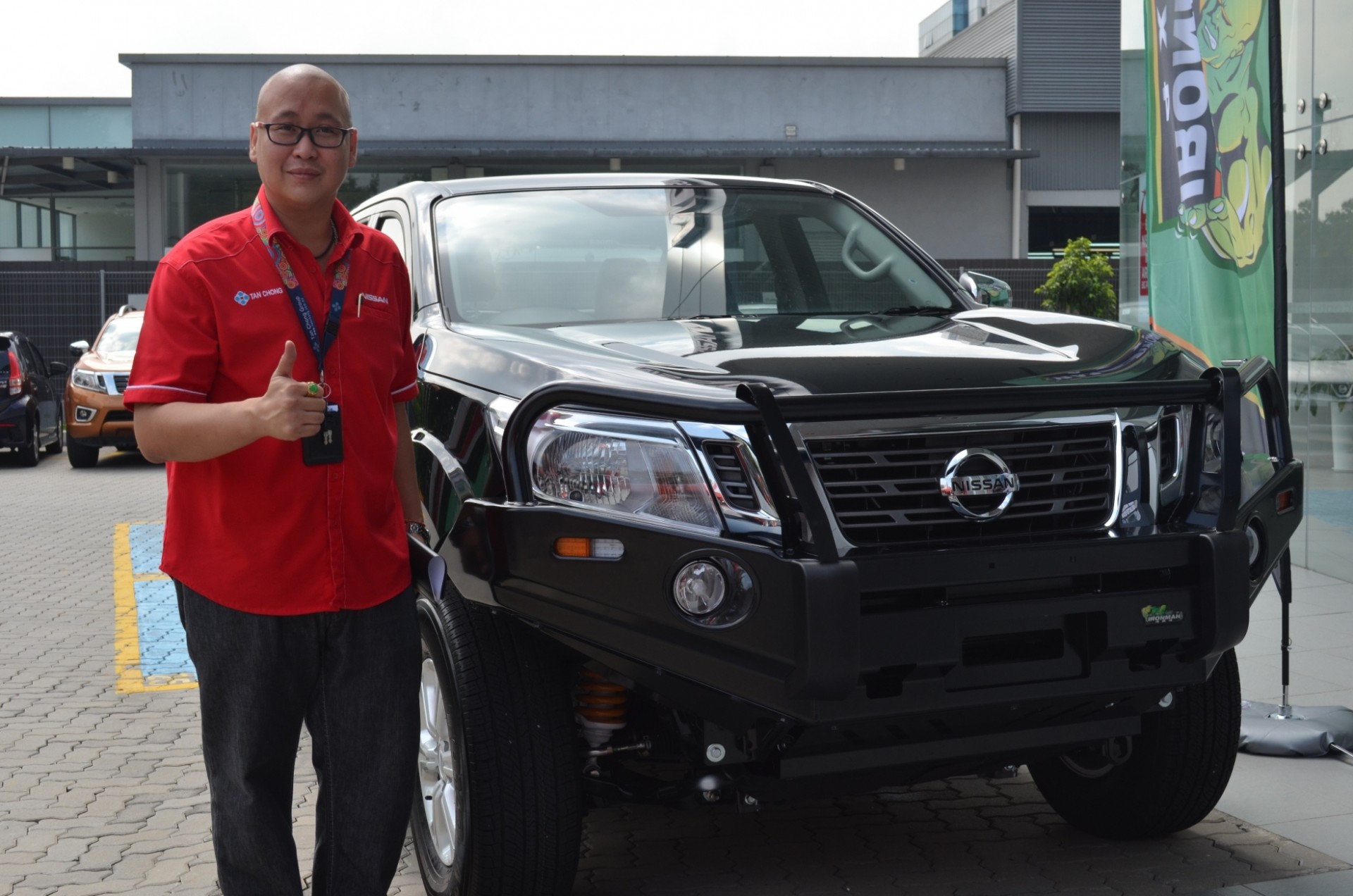 "These packages are very exciting because it caters for all driving styles from day-to-day work to visiting off-road destinations. Getting the ride quality is the primary design goal for Ironman and it definitely made the Navara ride and perform beautifully," said Mr Nicholas Ling, Director of Rustcare Sdn Bhd.
Being the first automotive company to market hardcore 4×4 accessories, the Ironman 4×4 redefines and enhances the commanding look to the Nissan NP300 Navara which provides the options to choose between packages with Suspension Kits, Bull Bars, Side Steps and Rails, or the Rear Protection Tow Bar.
Ironman 4×4 offers an integrated range of suspension kits – coils springs and shock absorber – to further enhance the ride comfort and drive performance of the Nissan Navara.
In addition, bull bars improves the approach angle and significantly enhancing frontal protection while the Ironman 4×4 steel powder coated side steps and rails do not only give your vehicle protection but also eases the process of ingress and egress.
The Ironman 4×4 Rear Protection Tow Bar is designed for the ultimate rear protection and styling of the Nissan NP300 Navara whilst providing convenient high light jack points, integrated tow hitch and maximizing clearance.
ETCM will be offering an introductory offer with a discount of 15% for a limited time only. On top of the special promotion, the accessories can be financed together with the purchase of the NP300 Navara.
Customers who purchase the Ironman accessories are entitled for a warranty period of 3 years or 100,000km, whichever comes first.