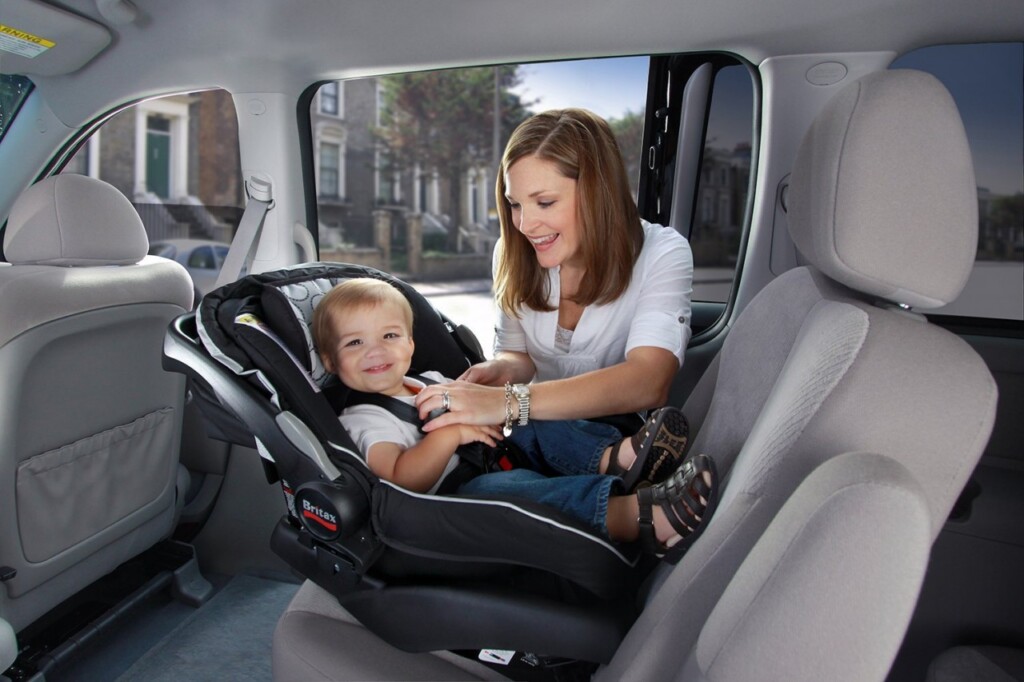 As a parent, it's normal to feel some pressure to get everything right for your child. You look for toys that could boost your child's creativity, you only feed them with healthy organic foods, you make sure that the playroom paint is toxin free, you baby-proof the living room, and try to make sure that time spent on the iPad or iPhone is at least a little bit educational.
Some parents go to great lengths to keep their children safe from sunburns and pesticides, but statistically speaking, the leading causes of death and injury among babies and children is not from food or the environment—it's a car accident.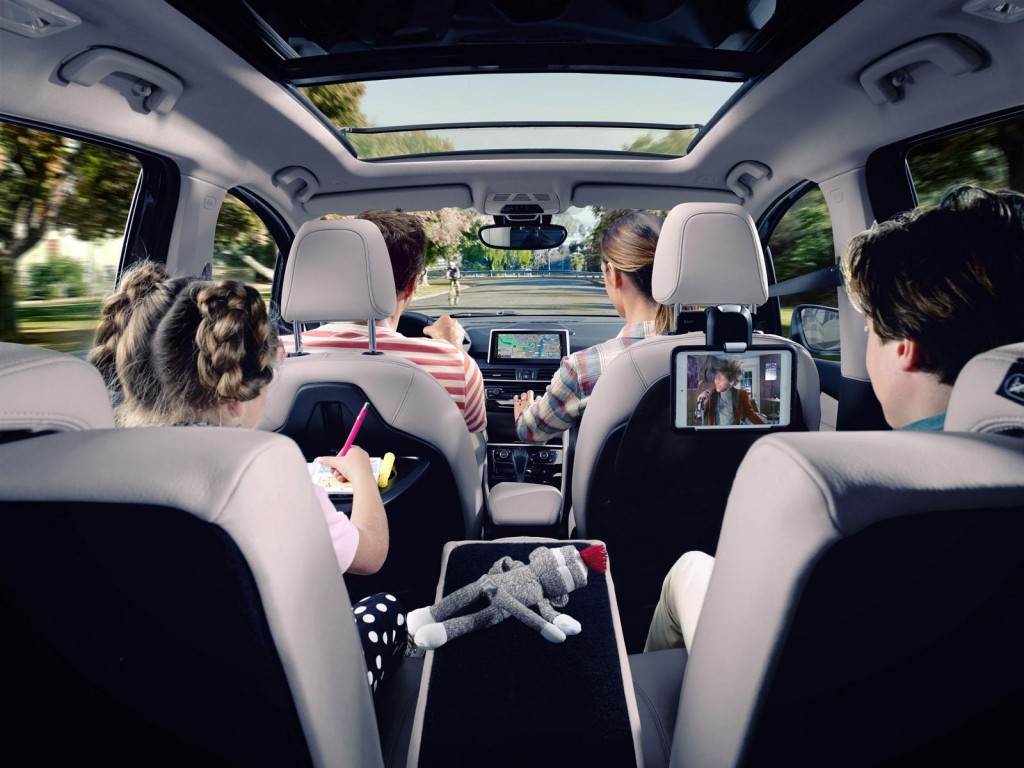 And although a child safety car seat is the best way to protect them from injury, a lot of parents still don't know how to install them properly. Your child MUST be properly restrained in a safety approved car safety seat while traveling in the car, even for short trips down the road because in events leading up to the car swerving sharply, braking suddenly or colliding may be unavoidable, a properly installed child car seat can help to reduce the risk of serious and fatal injuries.
Installing a car seat is not an easy task especially for first time parents. Getting a seat securely fastened into a car, and then getting the child secured in that seat, can reduce any parent to a heap of frustration.
That's why BMW Group Malaysia in collaboration with the Association of Registered Childcare Providers Malaysia (PPBM) have released this child passenger safety checklist for keeping your little kid safe on the road when travelling during this upcoming school holiday and Ramadan season.
Before Baby Arrives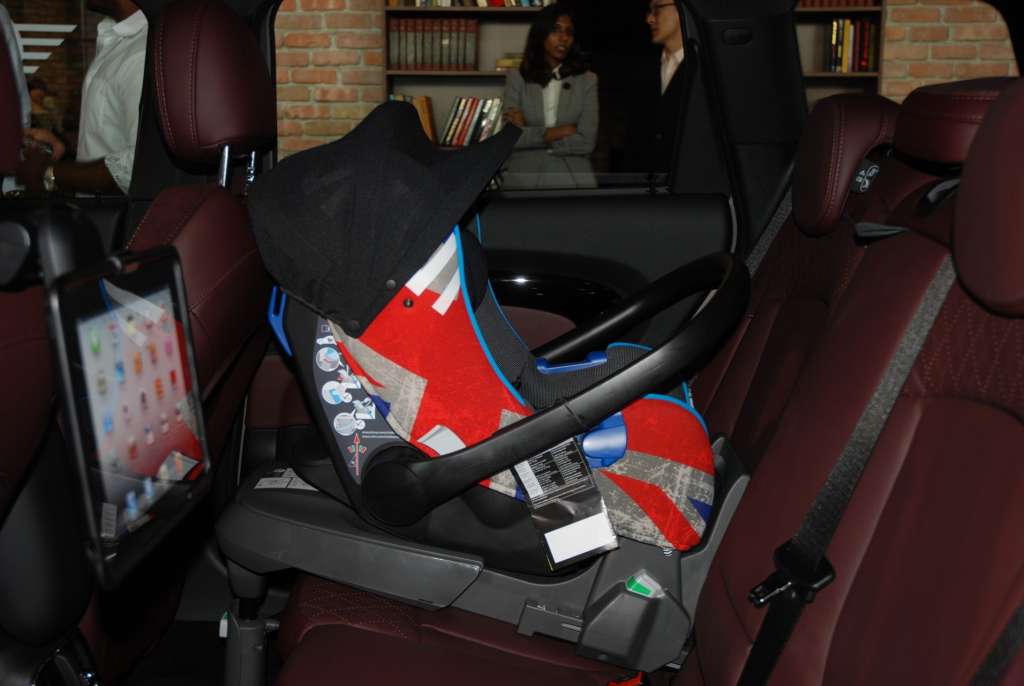 One of the most important pieces of baby gear you need to get before your baby arrives is an infant car seat. You can choose between an infant car seat carrier (newborn to 13kg), or a convertible car seat (newborn to 18kg/25kg). Install the car seat into your car at least 2 weeks before the baby's due date as baby has to ride home from hospital in the car seat, not in mum's loving arms.
• Read car seat manual from cover to cover before installing.
• Harness straps must be in lowest position. Refer to manual to change strap position if necessary.
• Do not install in front passenger seat. Install rear facing only.
• Check that correct belt path is used especially for convertible car seats, as different belt paths are used for rear facing and forward facing.
• Check tightness of installation. If the car seat moves more than 2.5cm when you try to move it from side to side, then it is too loose.
• Check that car seat is at 40º to 45º angle from horizontal. It should not be too upright nor too reclined.
• If using an infant car seat carrier, practice installing and removing it from the car until you can do it quickly and correctly each time, to ensure minimum fuss when baby arrives.
Baby's First Ride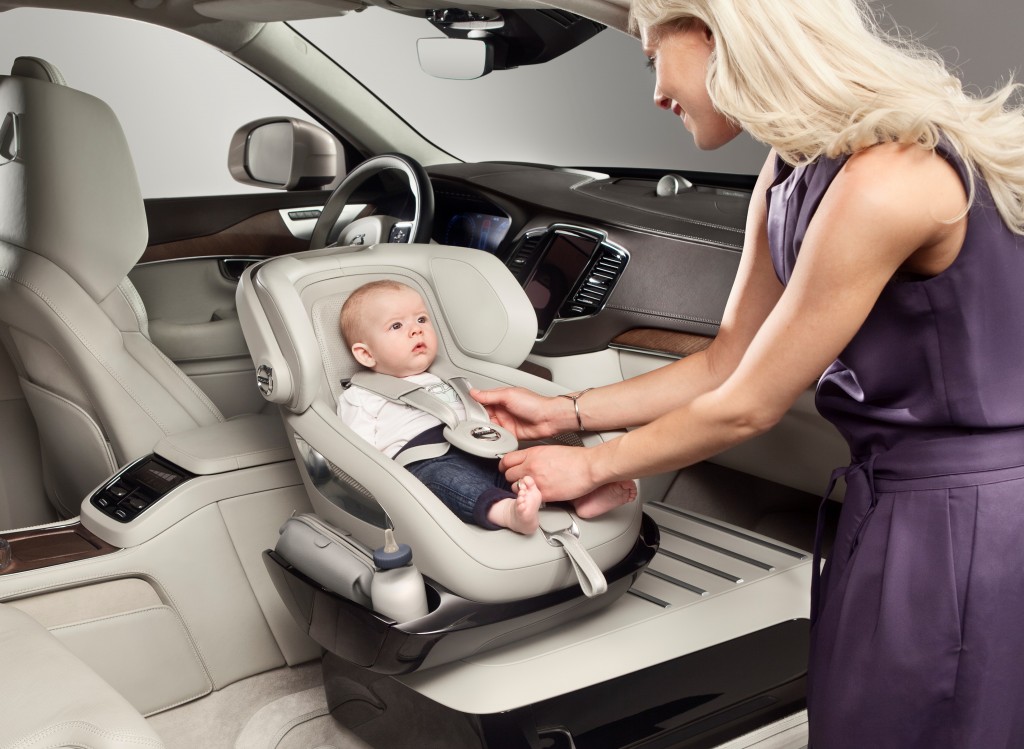 • Cool down the car if necessary before putting baby in car seat.
• Place the baby in car seat so that the baby's back and bottom are snugly against back of car seat without leaving a gap behind baby's back.
• Secure baby snugly using harness straps. Make sure there is no slack by pulling down strap to tighten. Try to pinch strap between thumb and forefinger. If you are able to pinch strap then it is too loose.
• Check that harness straps are at shoulder level or below.
• If there is a gap at the crotch strap, place a folded up nappy behind the strap to fill up the space to prevent baby from sliding down.
• If necessary, support baby's head with a rolled up towel on each side.
• Check that baby's head does not drop forward as this may block air passages.
Switching to Forward Facing Car Seat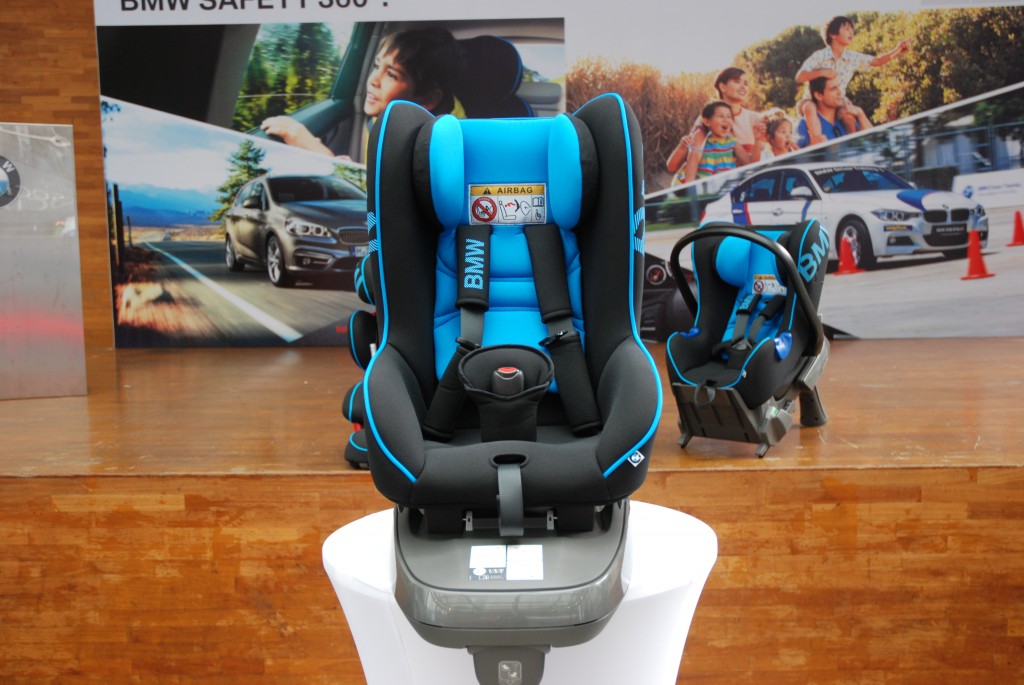 Babies should ride rear facing until at least 13kg and around 15 months old. For better protection, remain rear facing until the maximum weight stated on the car seat for rear facing position. Your baby has outgrown the infant car seat carrier only if the weight limit has been exceeded, or head has reached within 2.5cm from the top of the car seat. It's okay if the legs stick out.
• Remember to read car seat manual thoroughly before installation.
• Harness straps should be at shoulder level or above. Get your child to sit in the car seat before installing in the car, and adjust to correct harness slots.
• If using a convertible car seat, check that the correct belt path is used for forward facing mode.
• Check that the car seat is securely installed every time you strap your child in, in case vehicle seat belt has been accidentally unbuckled by your child or another passenger.
• Adjust harness straps to next level up once your child's shoulders pass the harness slots currently being used.
• Do the pinch test every time you buckle your child in to ensure harness is always snug enough.
Using a Booster Seat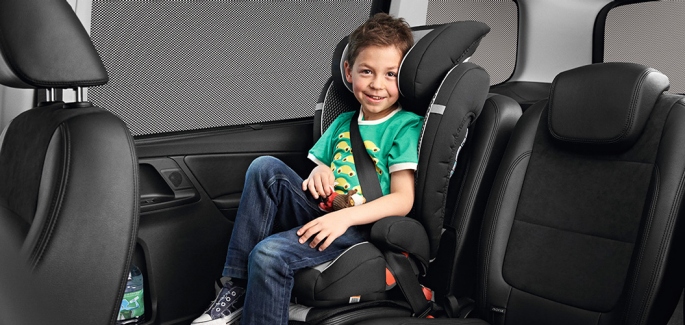 Your child has outgrown the forward facing car seat when his shoulders pass the topmost harness slots, or when the midline of his ears reaches the top of the car seat, or when the maximum weight limit is reached, whichever comes first. Booster seats use the vehicle seat belt to secure the child to the seat, so if your child is unable to remain belted up correctly, you should consider getting a forward facing car seat with 5 point harness that goes up to a higher weight limit.
• Booster seats must be used with a 3 point vehicle seat belt, i.e. with shoulder and lap belts together. Never use with lap belt only or allow your child to place shoulder belt under the armpit or behind his back.
• Choose a booster seat that allows the vehicle shoulder belt to sit comfortably across the shoulder and chest away from the neck, and the lap belt across the hips, not the abdomen.
• Never use a seat belt positioner in place of a booster seat. The positioner pulls the lap belt up into the abdomen and this can cause serious internal injury in a crash.
When can my child use vehicle seat belt?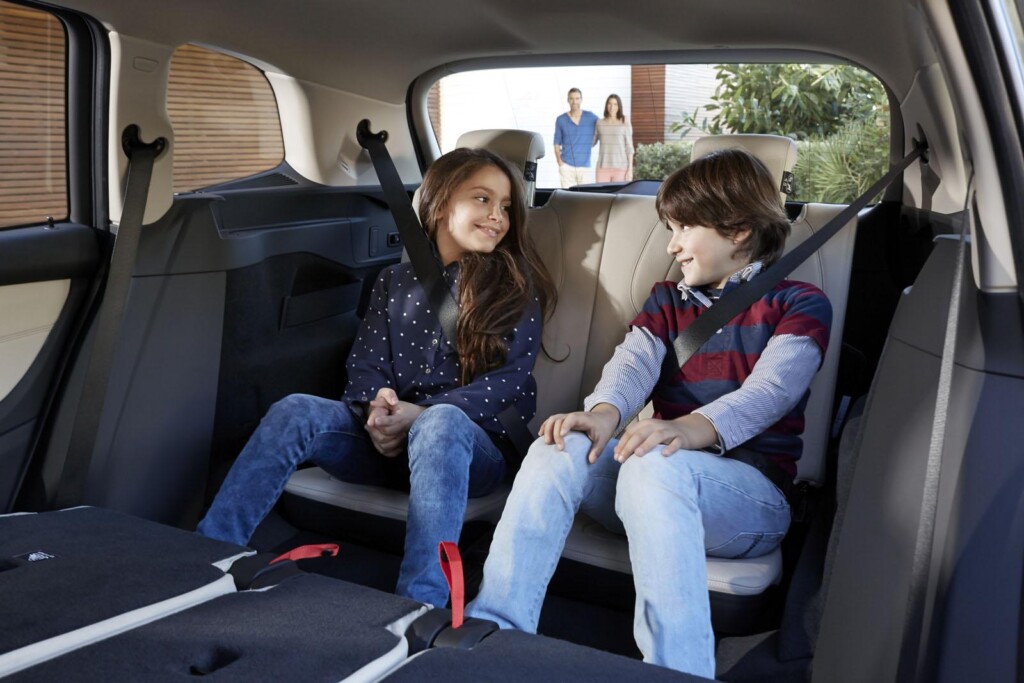 Please note that a 3 point vehicle seat belt (which goes across shoulder and lap) should be used. Never use lap belt only as this can cause serious internal injury. Do the 5 Step Test below to determine if your child is ready to move from booster seat.
1. Is the child sitting tall so his/her whole back is touching the vehicle seat back? (If no, please ask the child to move all the way back before continuing.)
2. Do the child's knees bend comfortably at the edge of the seat?
3. Does the belt cross the shoulder between the neck and arm?
4. Is the lap belt touching the tops of the legs?
5. Can the child sit like this for the whole trip?
If the answer to any of these questions is "no," the child needs a booster seat to ride safely in the car.
Note: A safety seat with a 5 point harness designed for larger children is needed if the child is very active or if the child is under age 3-4.
Source: PPBM via BMW Group Malaysia