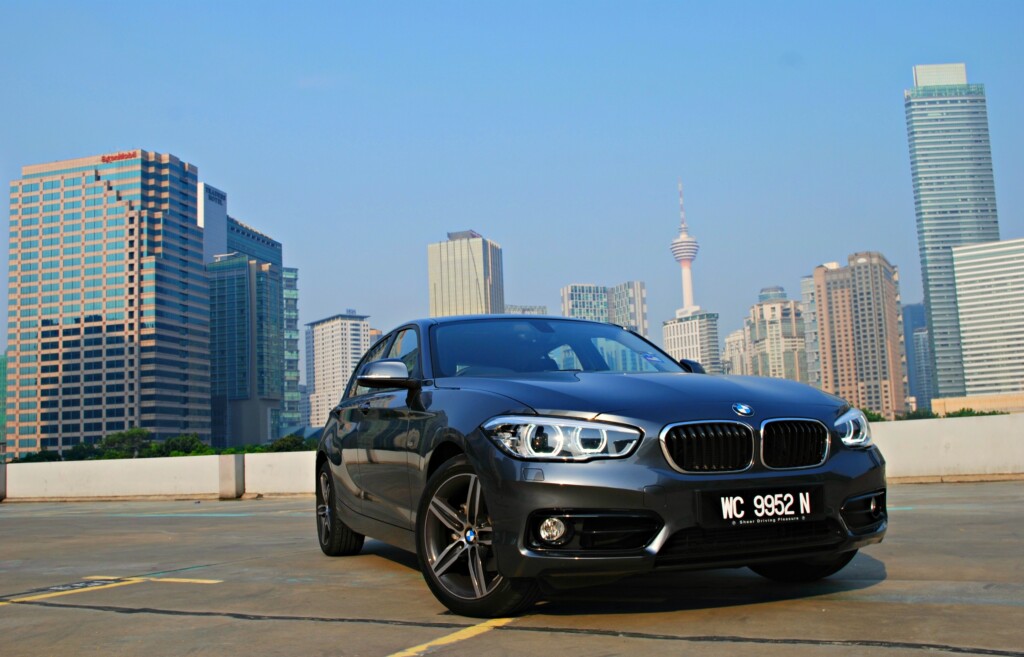 While the BMW 1 Series might not be able to outsell the 2 Series in terms of cumulative sales worldwide, what makes this baby Bimmer so desirable amongst enthusiasts is that it remains the only car in its segment that features a rear-wheel drive configuration.
This is also your last chance to own a RWD 1 Series because when the new generation comes out in 2018, it will be offered in FWD and AWD to rival the Mercedes-Benz A-Class and the Audi A3.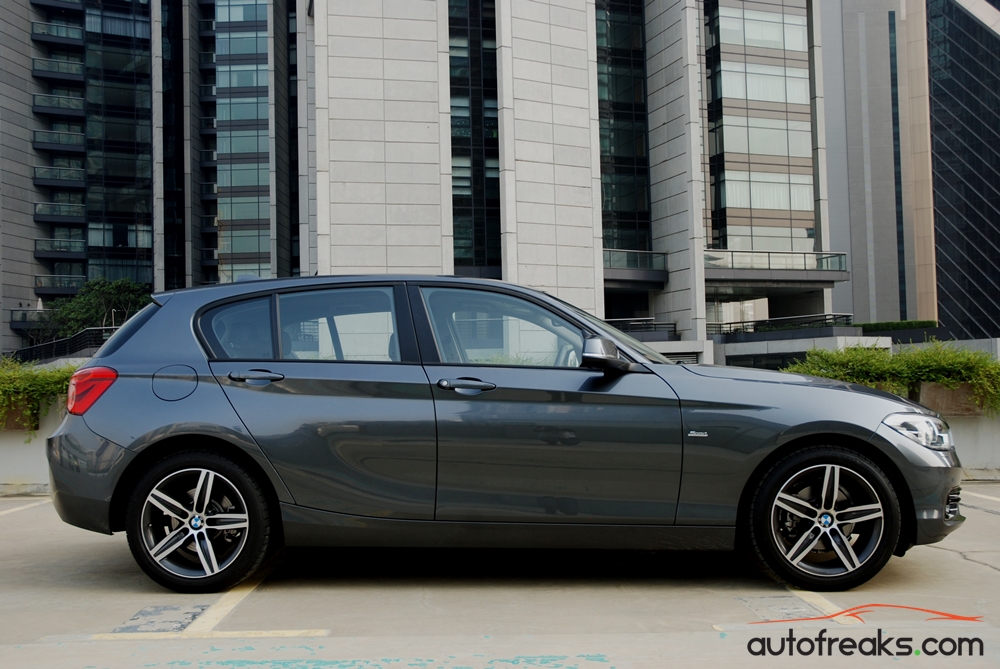 The BMW 118i Sport as tested here, was given a makeover last year that adds more technology, driver assistance systems, mobility services as well as a host of new safety features to make it more desirable than ever. But is it really worth the premium price tag? AF test drove it for a few days to find out…
Design wise, the 1 Series can be instantly recognizable through BMW's trademark kidney grille and badge, and with a little bit of nip and tuck, this little hot hatch is now more sporty and modern than its predecessors, which is bound to appeal BMW fans.
New headlamps that feature LED daytime running lights with low and main beam have now been added as standard, while more prominent changes can be found in the rear, where the 1 Series now wears the Bavarian brand's L-shaped design taillights, adopting striking LED technology.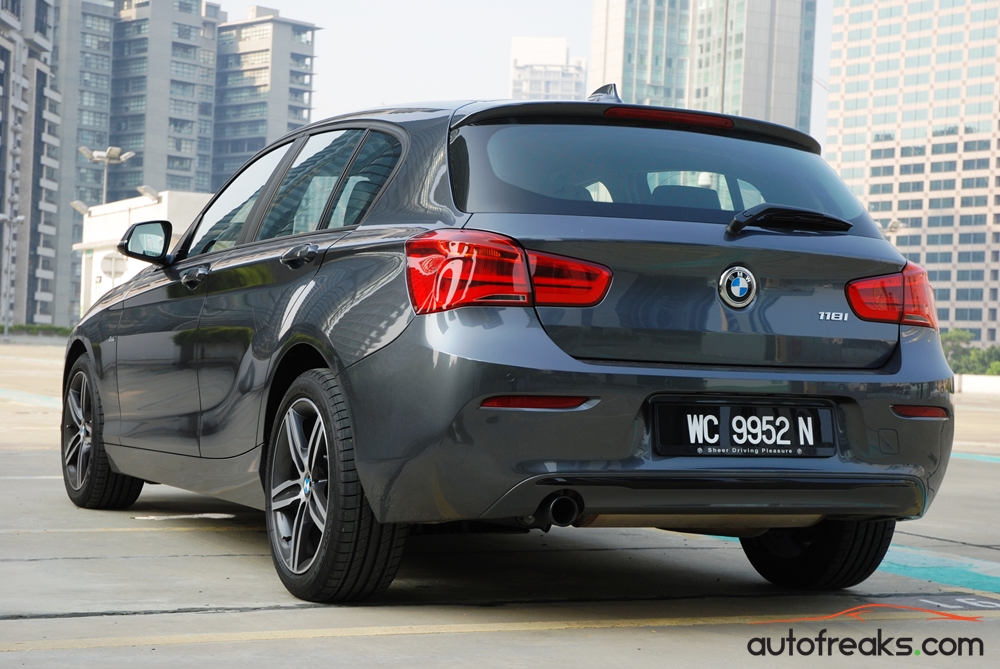 The 1 Series sporty theme continues inside the cabin. BMW makes good use of high quality leather materials for the cabin's upholstery, while the instrument cluster with red highlights as well as interior trim finished in black high-gloss further adds the luxurious feel to the hatchback.
I particularly enjoyed sitting in the driver seat where it has a wide range of adjustments including torso support. It's a great feature that keeps you tucked comfortably in place and hugs your body tight. In fact, anyone of any size can get the right amount of support they needed.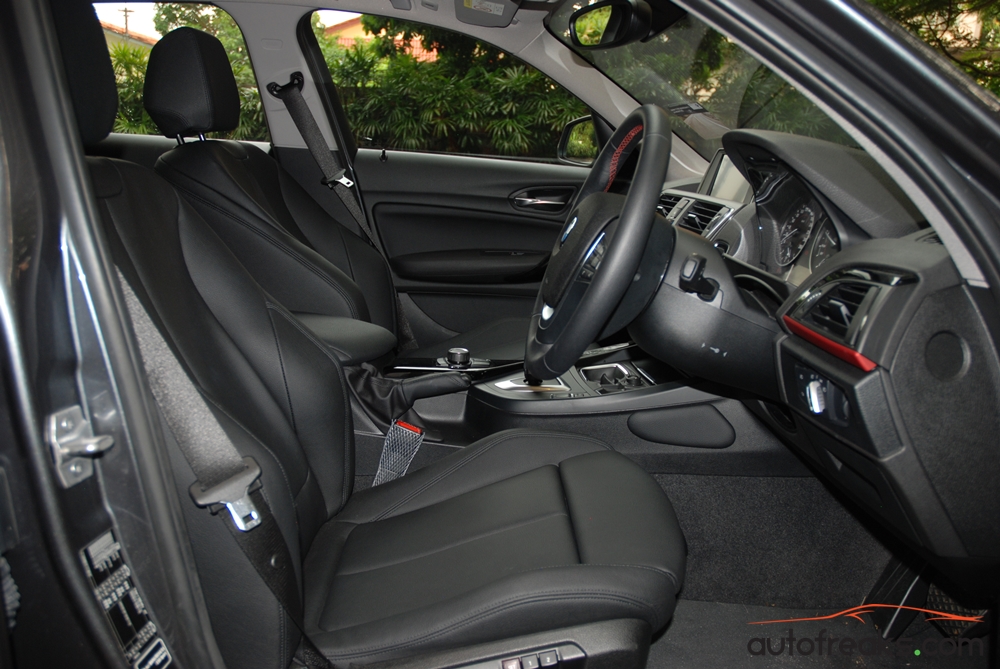 In terms of tech and gizmos, a new feature which is now available in the 118i Sport is the BMW ConnectedDrive services. A built-in SIM card is fitted as standard in the hatchback that enables you to enjoy connectivity and access to the range of services without the need for a smartphone.
For instance, you can access to the internet, check weather reports, read your emails or news via the BMW Online service. It can also read text messages out loud for you, but I won't recommend you to use it unless you enjoy listening to a talking robot. I find this infotainment feature very useful and convenient, however, do note that the speed of your online connectivity will depend on your current location.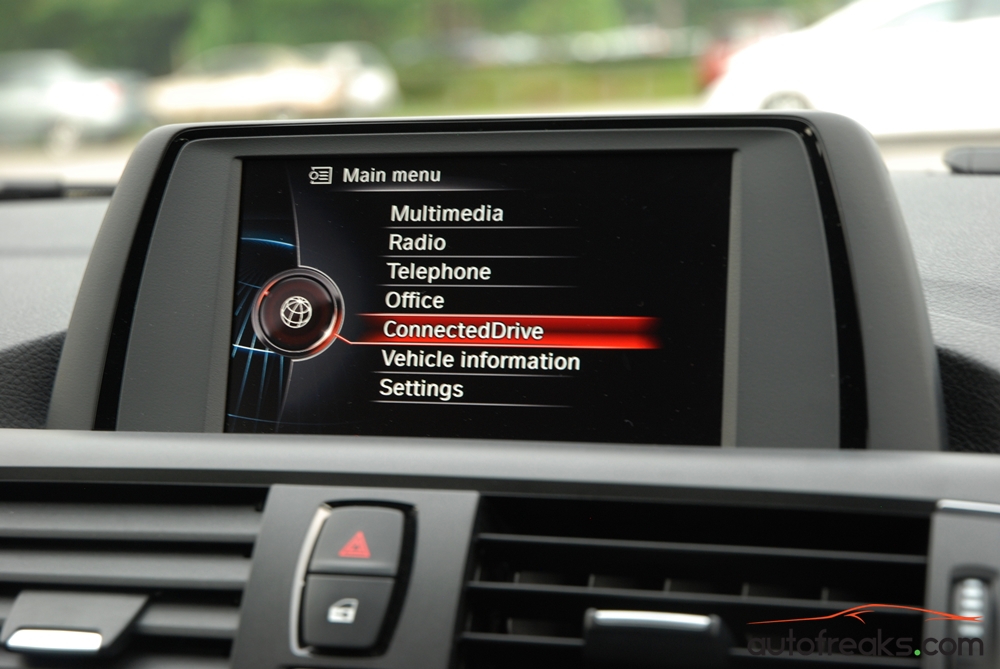 Another new feature worth mentioning is the Remote Services that transforms your smartphone into a remote control for the vehicle via the BMW iRemote app. You can basically use your smartphone to lock and unlock your hatchback – instead of using your key fob – or even locate your vehicle if you're unable to find it anywhere. How convenient!
There are a few things to mourn about when owning this basic BMW 118i Sport though.
While the hatch's all around visibility up in the front is excellent, the small rear window and a relatively thick pillar means that you'll probably experience a restricted view from the back. Plus, the 118i Sport does not come with a rear view camera or a front parking sensor, which makes reversing a little tricky since you have to rely mostly on your basic driving instinct, or the Force if you're a Jedi.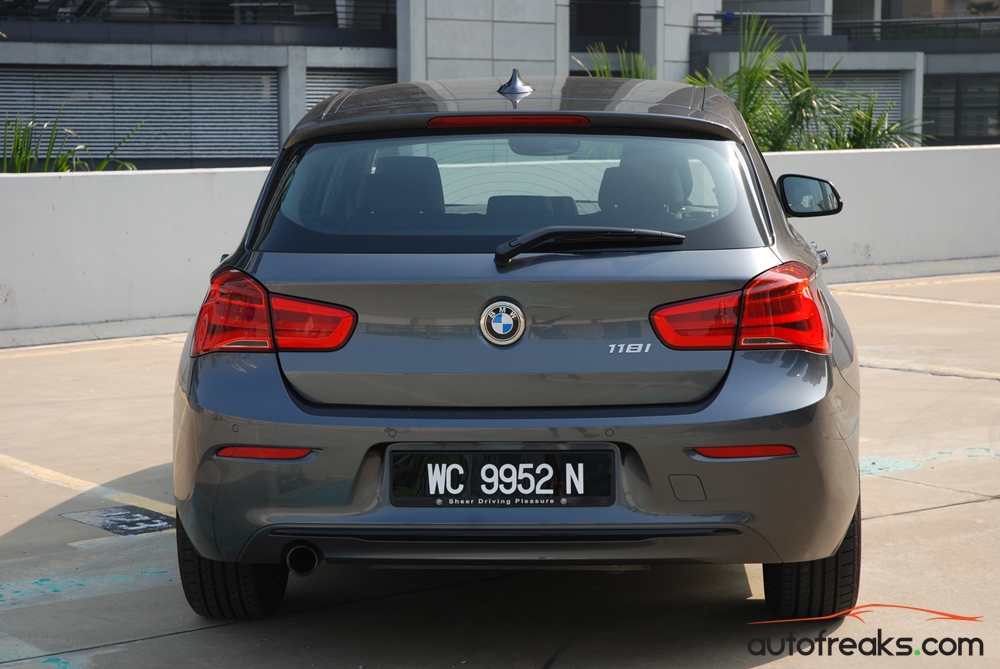 The 1 Series also remains minimalist when it comes to providing space for rear occupants. Due to its sloping roofline, getting in and out of the rear door is a hassle, especially for tall passengers due its narrow access. In fact, even the shape of the rear doors causes you to have a tight opening, especially if there's another vehicle parked next to it.
The overall amount of kneeroom and headroom available in the rear seats is comfortable enough for two, but a squeeze for three because the central rear seat is narrow, and anyone sitting in the middle will have to straddle a bulky, raised section of the floor.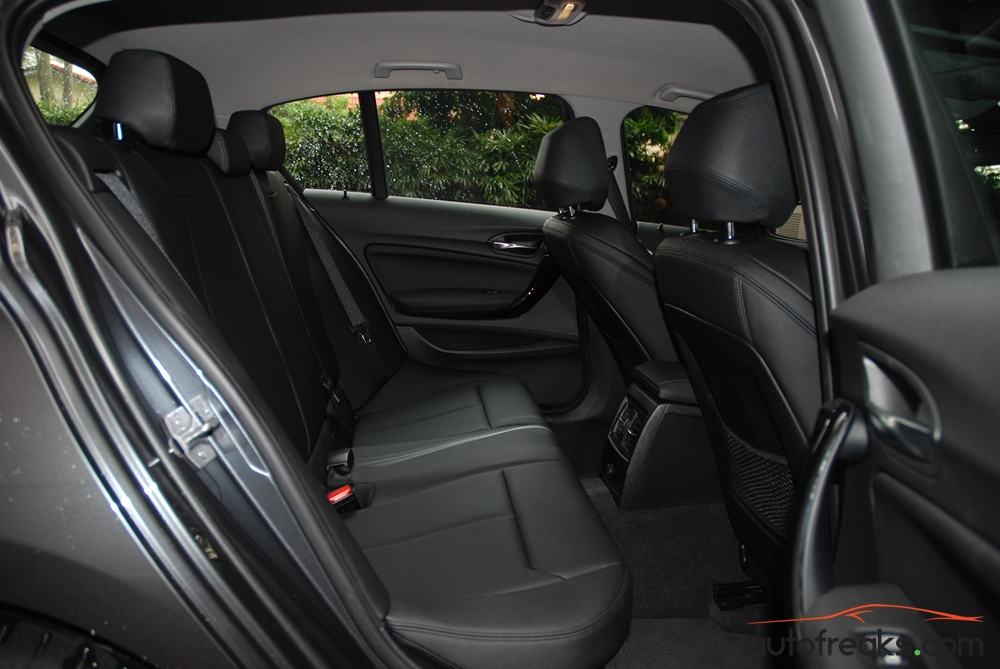 Spaciousness might not be the 1-Series biggest selling attributes, but unlike its rivals, the 118i Sport could make the best out of a three cylinder engine…
The 1.5-litre three cylinder TwinPower Turbo petrol engine found underneath this hot hatch's hood is the same powerplant found in the BMW's million ringgit plug-in hybrid supercar, the i8. This small but mighty engine took home the overall Engine of the Year award in 2015, and had some really steep competition, as the second and third place were also occupied by three-cylinder engines. As a matter of fact, Ford's 1.0-litre EcoBoost was just 7 points away from winning.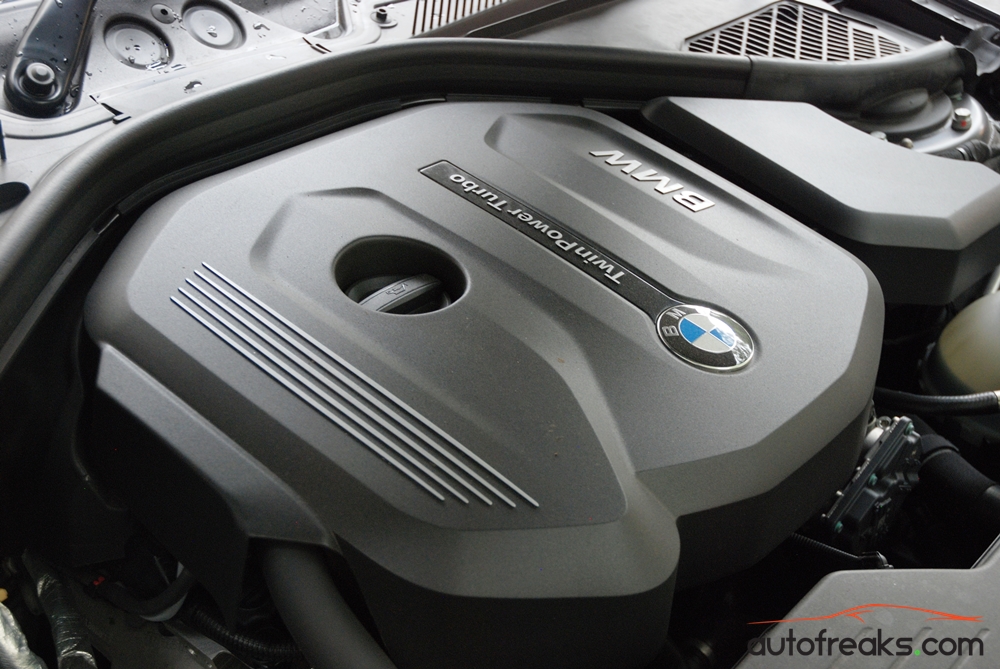 According to the judges, BMW's 1.5-litre engine was chosen due to its ability to blend supercar performance with astounding fuel economy and low C02 emissions. It can average 2.1-litre/100km, while pushing 227hp to the rear wheels. Not to mention its total output of 358hp when aided by the electric motor!
When running solely on petrol power, the 1.5-litre three-mill is capable of delivering a modest 136 hp at 4,400rpm and 220 Nm of torque at 1,250 – 4,300 rpm, mated to an 8-speed Steptronic automatic transmission. As a result, the 118i Sport sprints from nought to 100 km/h in a brisk 8.7 seconds before reaching a top speed of 210km/h.
Backed up with 100 years of German engineering, it's hard to fault with BMW when it comes to providing sheer driving pleasure.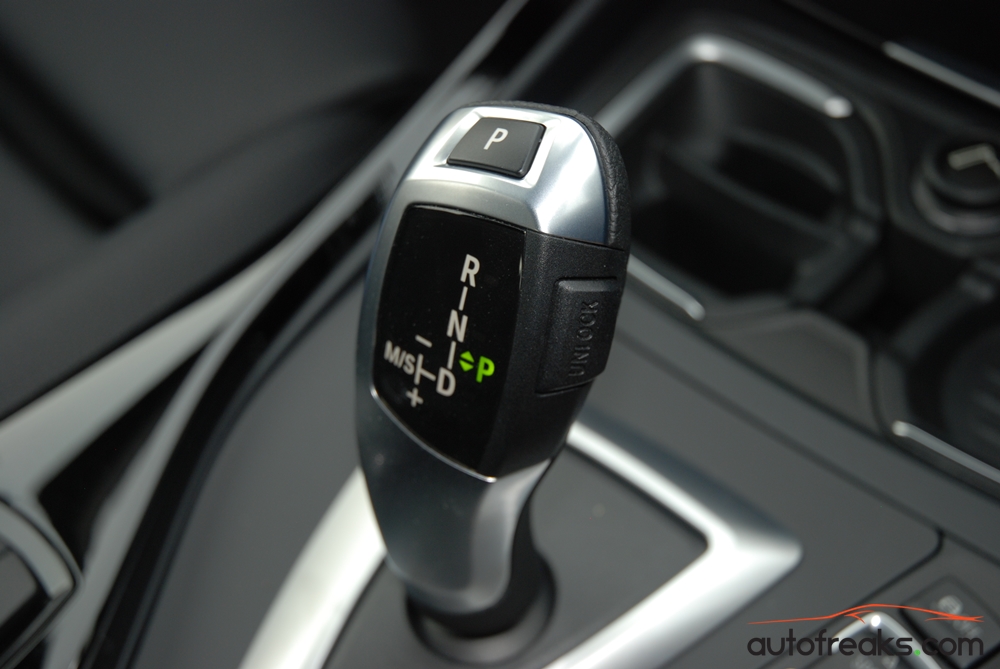 While the 118i Sport might not overwhelm you with mind-blowing acceleration and too much power, it is still very enjoyable to drive thanks to its high-revving character. This feisty little engine is capable of delivering rapid acceleration when in need while its 8-speed auto gearbox provides linear and urgency in gear shift.
Driving the 118i Sport is also a treat because it has a very grown up feel to it. The steering is nicely weighted and precise, so it requires little effort when making excessive manoeuvres. The hatch also has an excellent rear-wheel drive balance that will elevate your driving confidence when tackling twisty roads and can make any FWD hatchback owners feel a little jealous! (I feel it. – Ed.)
The 118i Sport can also provide excellent ride comfort as it is able to absorb potholes and road bumps with relative ease, while its cabin is well insulation from wind and tyre noise. If fact, its overall NVH is significantly better compared to the Mercedes-Benz A-Class.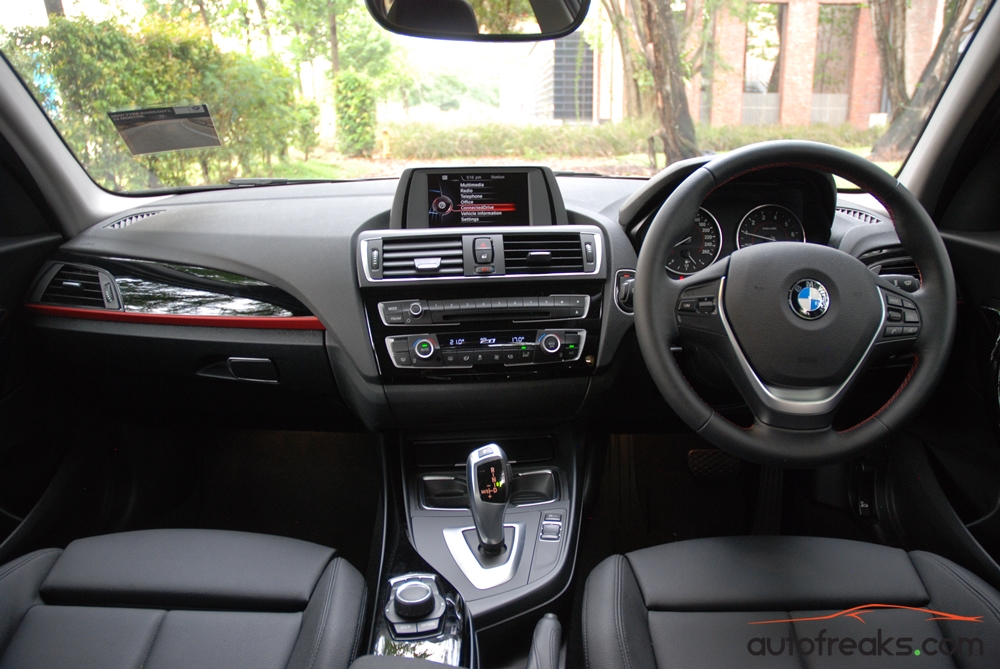 The absence of paddle shifters is not something to be missed though, because the auto gearbox does a better job at finding the right ratio for me. But you can still opt to shift your own gears using the gear-lever.
BMW says the 118i Sport is extremely frugal with combined fuel consumption of 5.1 litres per 100 km as quoted by the automaker. Alas, unless you're hypermiling or using the ECO PRO mode all the time – which, of course, will take the fun away because Eco mode blunts the throttle response – achieving such figures can be a quite disappointing. I was able to achieved 10.0-litres/100km on a combination of highway drive and city traffic, according to the trip computer at the time during my time with hatchback, so it didn't prove to be as economical as I expected it to be.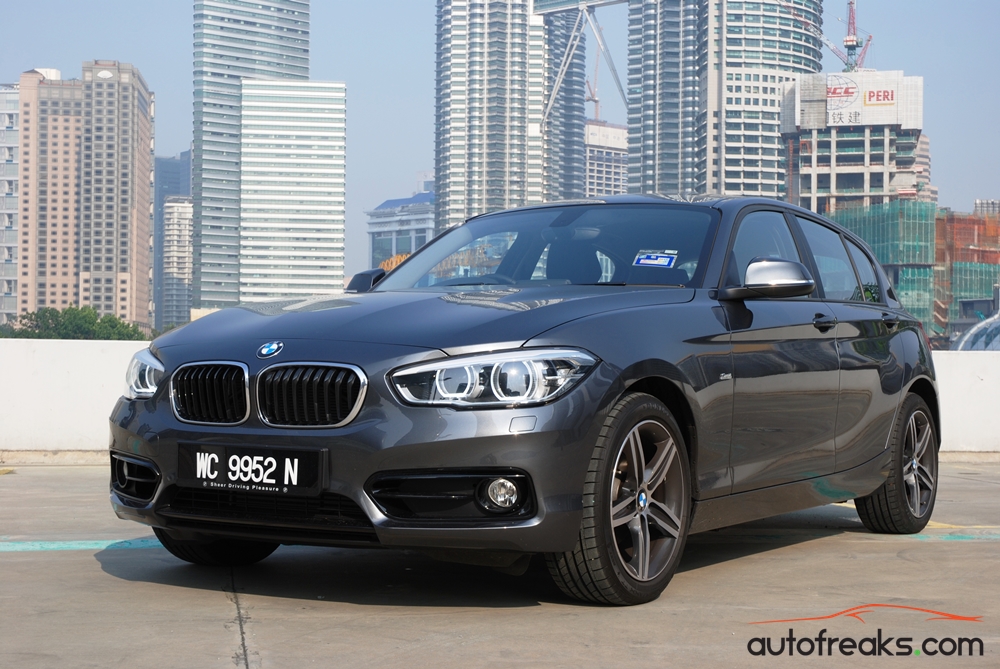 When it comes to safety, BMW is always one step ahead of its competition. If you're involved in a crash and if any of the 6 airbags are triggered, an Intelligent Emergency Call will be initiated whereby this system will automatically transmit the severity of the accident, the potential risk of injury to the occupants and the vehicle's location to the BMW Call Centre. This information is then used to arrange an emergency response as soon as possible so you don't have to worry about looking for a reliable tow truck especially when being stranded in the middle of nowhere.
That's not all, the 118i Sport also features a manual emergency call function that also allows help to be summoned for other road users during emergency situations. By pressing an SOS Button located near the rear view mirror, BMW Call Centre can also arrange an emergency response to the location mentioned.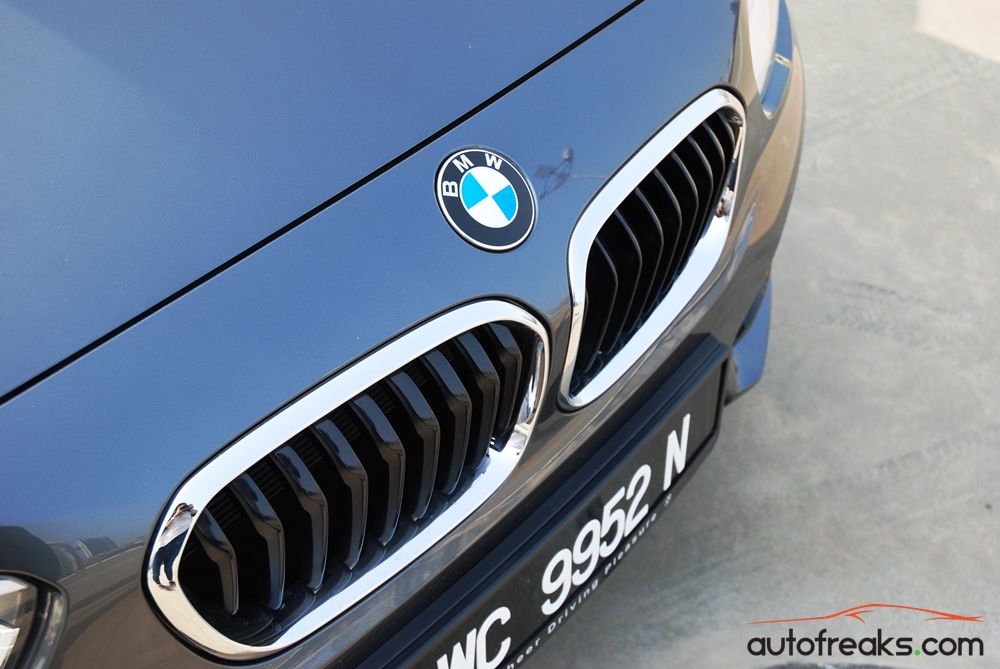 The BMW TeleServices on the other hand, is like having a mechanic with you at all times. It monitors your car's condition and sends a message to the dealership if the vehicle's fluids are low or your battery needs to be replaced. Then, the dealership will contact you for an appointment to bring in the car for repairs, and it can even set a date for your next service maintenance.
All these smart features combined makes BMW ownership such a fuss-free experience that no other premium rivals can match.
PRICING AND TRIM LEVELS
The 1-Series comes in two variants, namely the BMW 118i Sport and the BMW 120i M Sport. Earlier this year, BMW Group Malaysia announced that the company has received its customised Energy Efficient Vehicle (EEV) Status Incentives for the BMW 1 Series, which allows the company to revise its registered retail prices lower, by up to 8%.
This means that the BMW 118i is currently the most affordable way to get into a vehicle from the German automaker locally with a retail price of RM173,800, for the 118i Sport. If you had to compare, the baseline Mercedes-Benz A 180 will set you back at RM195,888, while the basic Audi A3 1.4 TFSI will cost you RM186,900.
If you're looking for a fun-to-drive premium hatchback, but don't know where to start, then owning the BMW 118i Sport will be the smart choice for you to begin with. An enjoyable driving experience is one of its biggest selling points, on top of the generous kit list that will give you more value for your money.
SPECIFICATION: BMW 118i Sport
Displacement: 1.5-itre 3-cylinder petrol
Transmission Type: 8-Speed Steptronic automatic transmission
Power: 136hp @ 4,400rpm
Torque: 220Nm @ 1,250 – 4,300 rpm
Price: RM173,800.00 OTR including GST without insurance / BMW 120i M Sport – RM 202,800.00
Rival: Mercedes-Benz A-Class, Audi A3